Splitting a Backorder to Ship Available Items
Clients are able to manage order(s) in Backorder status (Red/Open Box) so that the available inventory in that order can ship, instead of waiting for inventory to be replenished in for out-of-stock items. This process is done via a SPLIT feature on the order details page via the client dashboard.
1. Locate the Backorder You Want to Split
On your dashboard, go to the Orders tab and select Search/Edit Orders, using your search field criteria (below shows the Last Name being used).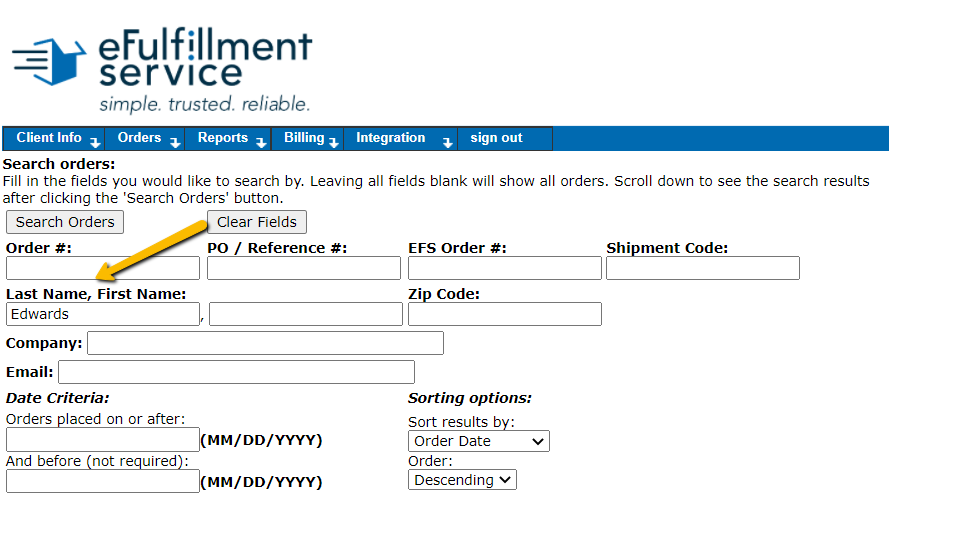 2. View Order Details
Click on the Details icon shown below. This brings up the order details, including what items are on backorder. If there are items available to ship, you can split the order.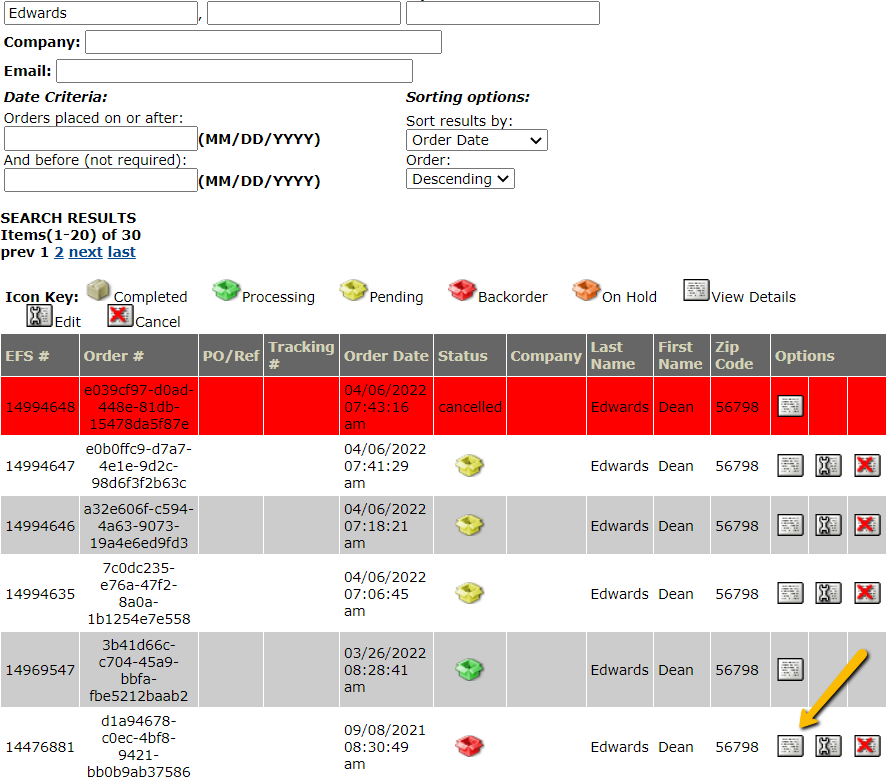 3. Split the Order
Click on the SPLIT button shown below. In this example, there is one (1) item in stock and five (5) on backorder. You will receive a warning page that indicates the process is not reversible. If you are sure, then click on the CONTINUE button.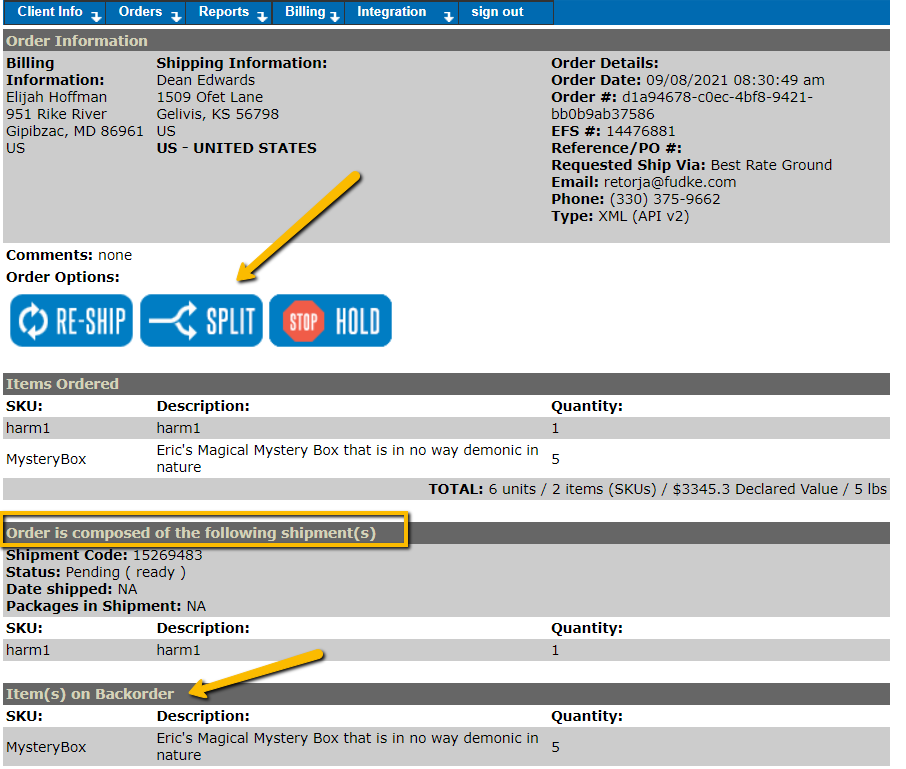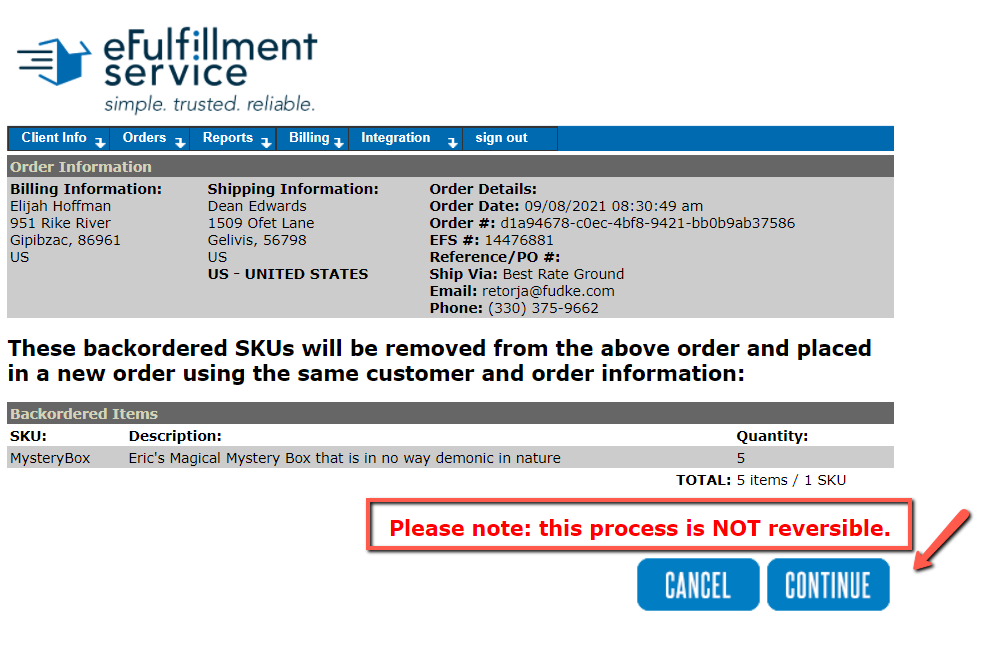 4. SUCCESS!
The message shown below will appear once the process is complete. Note the links to view the original order and the new order.