PLACING AND ENTERING OF FBA PREP SERVICE ORDERS
IN YOUR AMAZON SELLER'S CENTRAL PORTAL:
Enter your Amazon P.O./Order in your Seller's Central portal by following the steps in the images below.
Step 1. Creating your workflow in your seller account.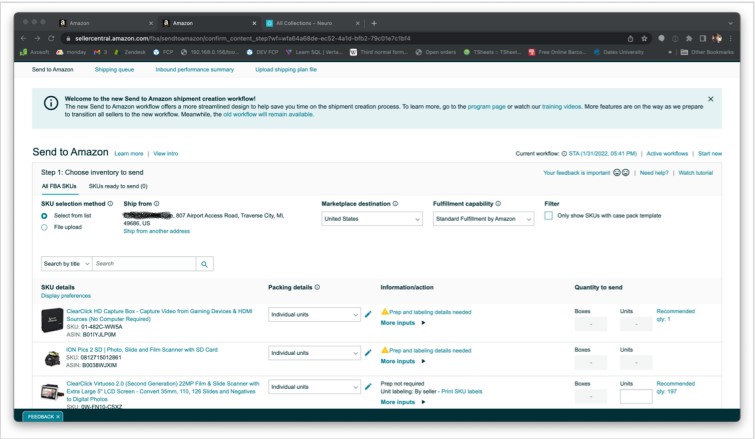 Step 2. You can complete one of Amazon's new Case Pack Templates and save for future shipments.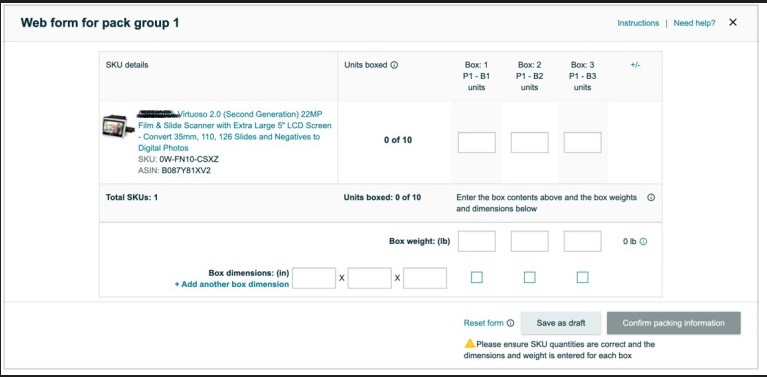 Step 3. Print your FNSKU labels and save them to your desktop if your product requires that these be applied.

Step 4. Confirm your shipping, and outline if we are shipping Amazon-preferred carrier small parcels or LTL.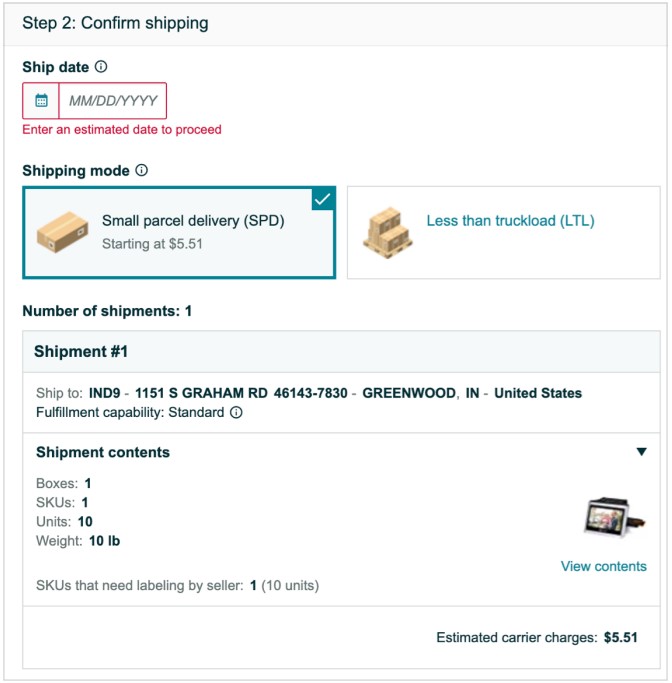 Step 6. Print your carton, pallet, and shipping labels.

Step 7. Enter your order into the Fulfillment Control Panel and follow the steps outlined below.
Enter the order into the FCP ("Orders" tab > "Create a new order").
The Billing Address/Shipping Address should be as outlined below.
Amazon FBA Prep Shipment
807 Airport Access Rd Unit D
Traverse City, MI 49686
Select "FBA Prep" from the shipping box drop-down menu (outlined in red)
Enter the Amazon FBA Order ID created in your Amazon Portal or the STA-date and then the pack group number if shipping to multiple locations.
Pick the SKUs and quantities from the list below.
Click on "Verify Order" – the next page will indicate if there are any errors with your order.
If there are no errors, click on "Submit Order" (note the EFS Order # on that page).
If there is an error message, click on "Correction" and fix the issues given.
Create a Zendesk support ticket, and put in the subject line the following: "FBA PREP ORDER - EFS # (insert number), FBA # (insert number), separate labels by pack group number and attach with the correct corresponding EFS order to ensure these are shipped properly along with pack group outline that Amazon provides.
*This support ticket will be how you will correspond with the Prep Department during the processing of your order. Please DO NOT create additional support tickets for the same order.*